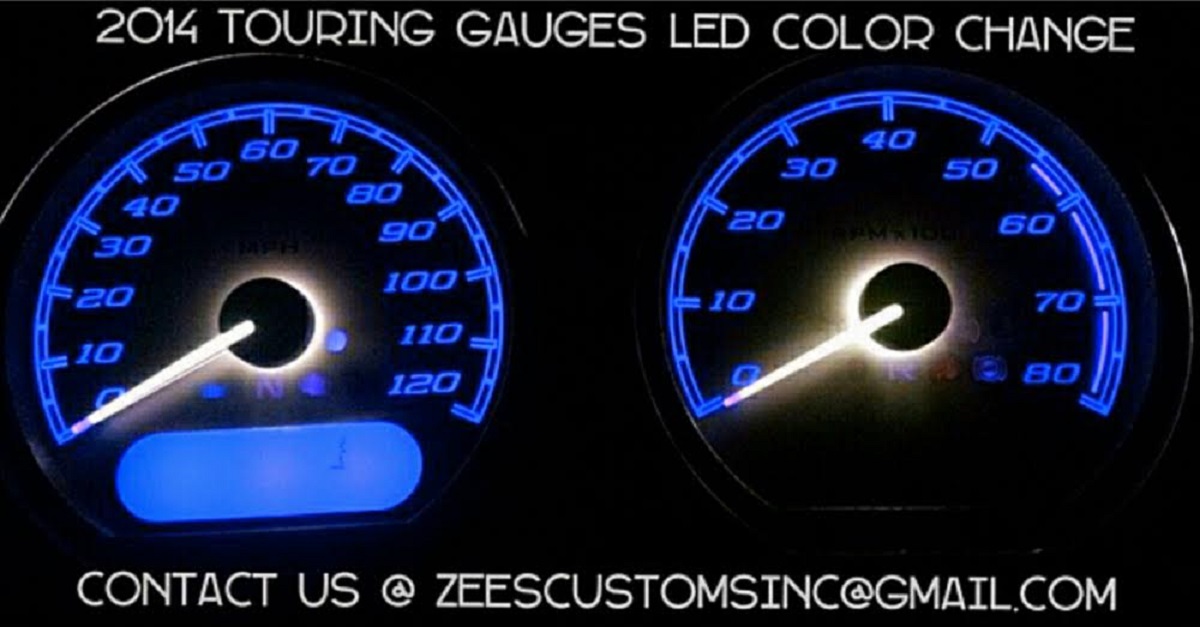 –Order our " 2014-2016 4 Pack Touring L.E.D. Gauge Modification Here "   160.00            
****Print & include the work order below****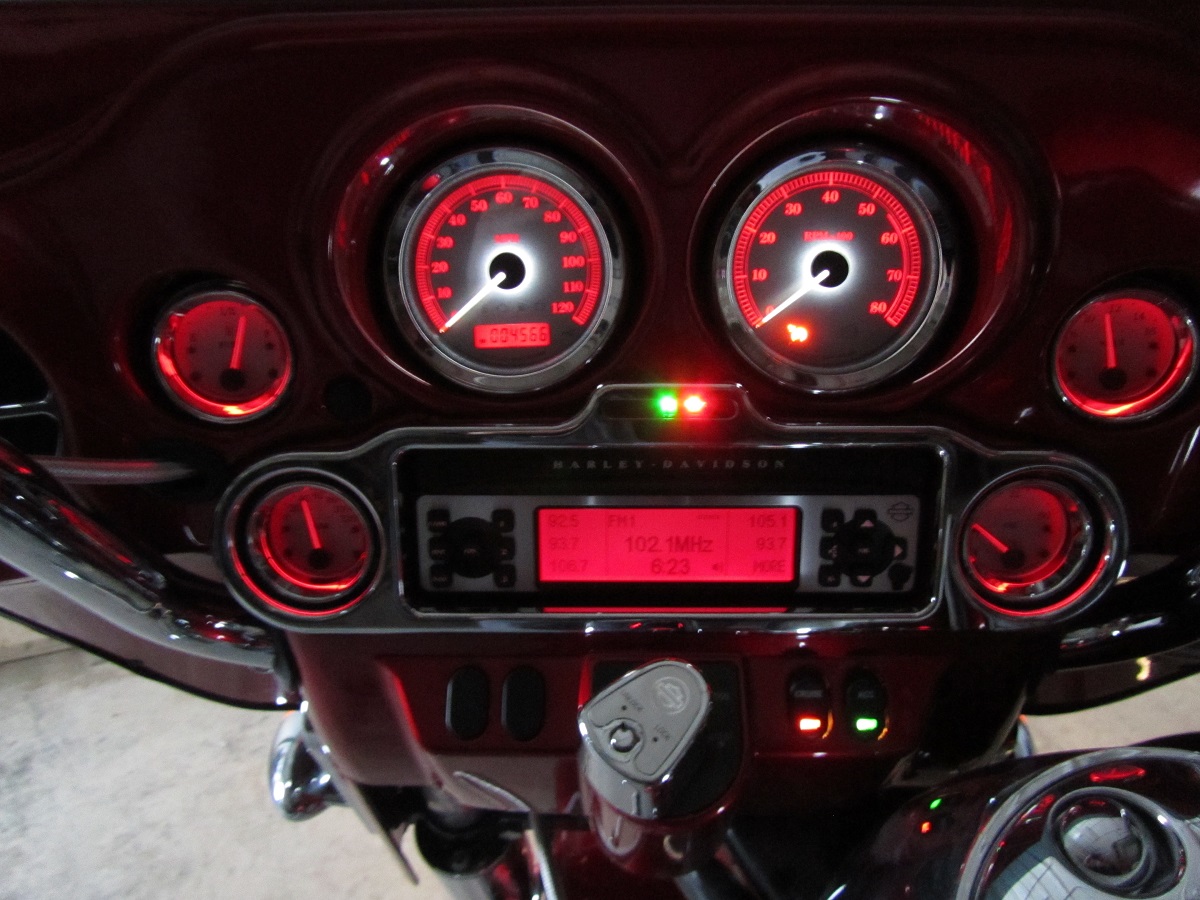 –Order our " 1999-2013 6 Pack Touring L.E.D. Gauge Modification Here "   130.00              
Includes: Streetglides, Roadglides, and Ultra Classics.  All six gauges changed to your choice of color or colors. **** Also includes 5 bulbs for your 4 smaller gauges (Yes you get one FREE on us)****
***Print & include the work order below****
–Order Our

Single "Softail,Roadking,Sporty,Dyna

 L.E.D. Gauge Modification Here"  70.00      ***Print & include the work order below****
–Order our " HD Radio L.E.D. Color Modification " 160.00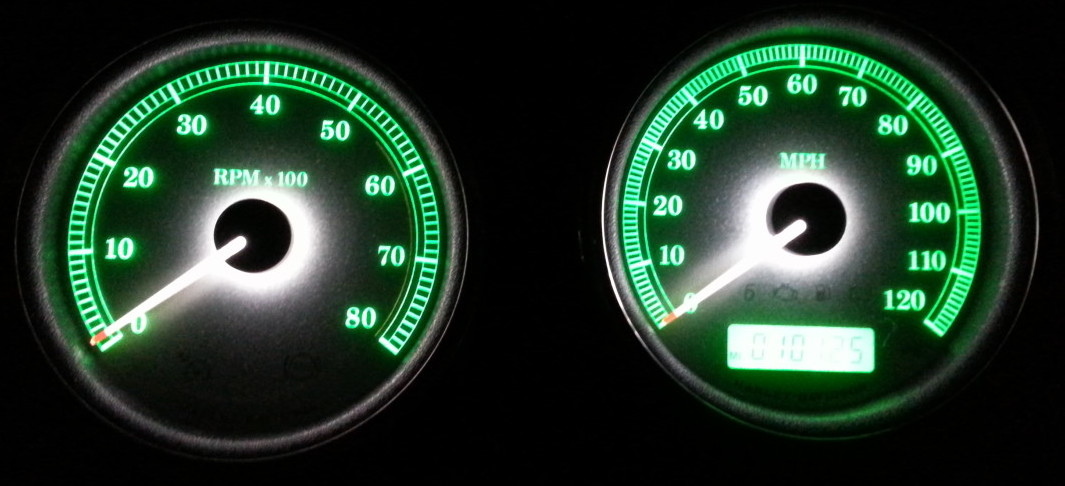 –Order Our Twin Pack "Sporty,Dyna, or Bagger speedo & tach L.E.D. Gauge Modification Here" 120.00  
***Print & include the work order below****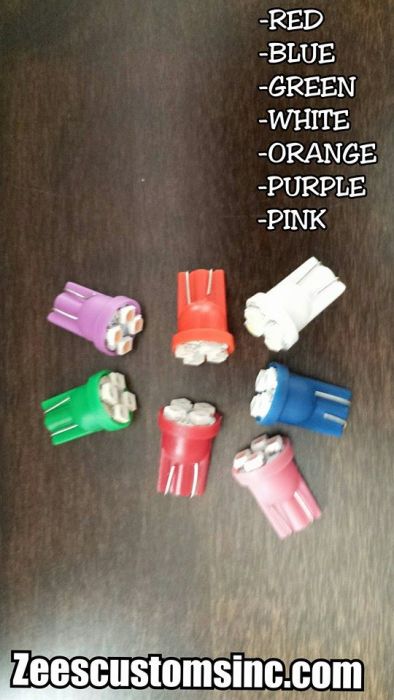 –Order our " 5 L.E.D. Replacement Bulbs Here "   12.00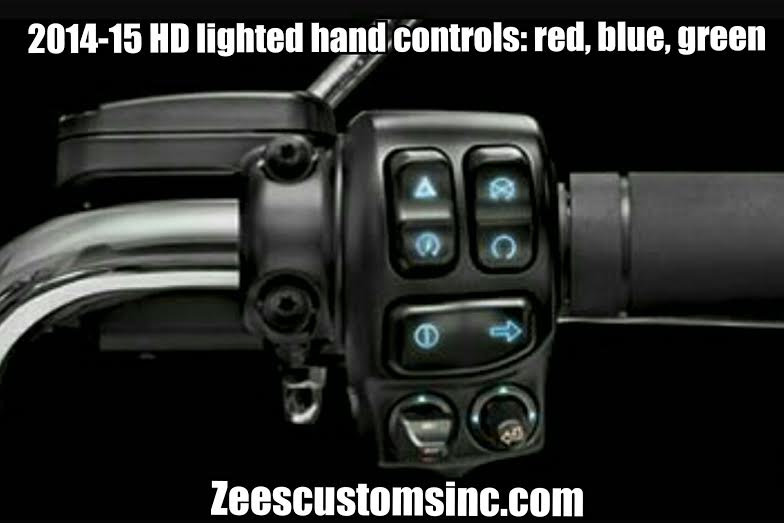 Order our " Lighted Hand Control L.E.D. Color Modification " 130.00 You must supply us with your set of 2014-15 Harley Davidson lighted hand controls to modify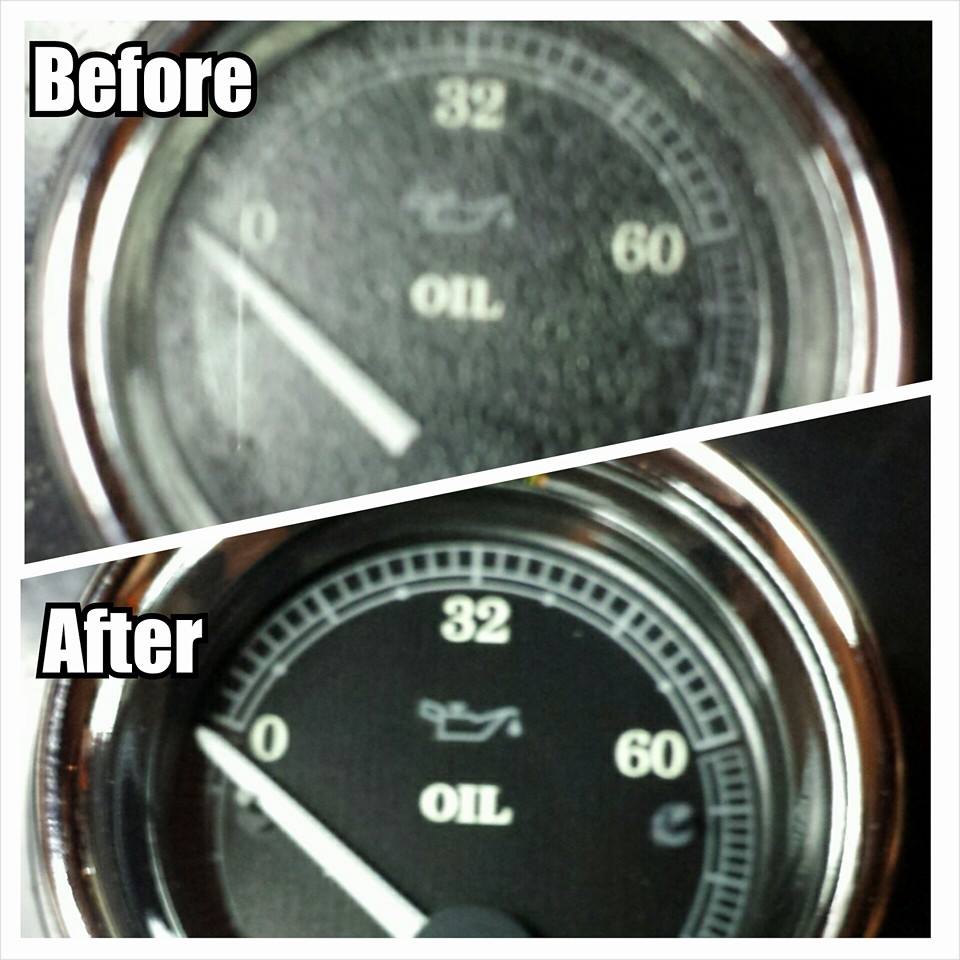 Do your gauges have: streaks,cloudy spots, or areas that look like water stains? If so we can make them crystal clear again with "our stripping" process and looking new again!
BAGGER SET 40.00
TACH&SPEEDO 20.00
We modify your boring stock Harley Davidson gauges, 2000 and newer. Unlike some of the other companies we are a full service shop Everything is done in house! We also supply you with matching bulbs for the 4 smaller gauges for the touring models (unlike our competitors)  We can change the color of the LED's in your factory gauges, needles, and mileage to any color you like: Red, Blue, Green, White. Purple, Pink and Orange for that custom look.  The needles and the mileage display do NOT have to be the same as the rest of the gauge.
We are the only shop that does 2000 to 2015 gauges, and are currently doing the 2014-15 Softails, Dynas, and Sportys!  Contact us if you have a 2000 to 2006.  Some of the early models can only be changed to a signal color (red, blue, green,white, orange,pink, or purple).  We will not be able to determine this until we have your gauges)
We can make the gauge one color, and the needle another. Example, Blue gauge with white needle, blue mileage. Green gauge, white needle, white mileage. We can mix and match colors to match your bike for a complete custom look for your bike. We stock all popular colors, Blue, Red, Green, White, Purple, Pink and Orange.  (Only on 2007-2016)
We charge 130.00 for all six gauges this includes the four smaller LED bulbs (a 25.00 value)!!, 1-2 days for a quick turnaround. You get a lifetime warranty as long as you own your bike.  
 FOLLOW THESE INSTRUCTIONS IF YOU WOULD LIKE THE L.E.D. SERVICE
After you decide what colors you want, you pull your Tach and Speedo or your speedo, and ship them to us (see our contact page).  The four smaller gauges you hang onto (for 2000-2013 Touring models), we will supply you with four matching L.E.D. replacement bulbs. 2014-2016 Touring Models Send All Gauges!  Payment options (1) Complete the purchase at the top of the page (this includes return shipping)  or (2) a money order (contact us for who you need to write it out to),   payments must be received before any work is started.    Print  and Include the work order below with your information.   We will have your gauges back to you ASAP, usually in about 4-5 days after we receive them due to shipping time. Be sure to package your gauges well, use bubble wrap, newspaper or any other packing material.  We will not be responsible for damages due to shipping. The work we perform will not affect how your gauges work in any other way, other than the LED color changes.  DO NOT include: the 4 smaller gauges, screws, mounts, etc.  If you have aftermarket chrome trim rings (glued or silicone) remove them before shipping them to us.  IF YOU ARE USING THE USPS DO NOT REQUIRE A SIGNATURE
SHIP GAUGES TO:
Zee's Customs Inc.  Attn:Jim 216 Liberty Lane, Jordan MN 55352
Contact us for dealer and quantity discounts
***Print Work Order File Below***
Zee's Customs Customer Work Order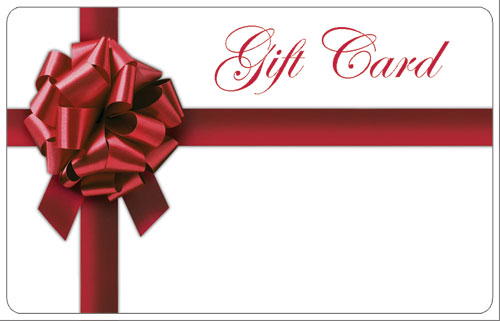 Purchase a gift card for that "hard to buy for person"  sold in 100.00 increments, purchase as many as you need.  The gift cards can be used for any products on or off the website.
–Order our " Zee's Customs Gift Card " 100.00
Gauge modz Gaugemodz Gauge modifications Gaugeledmods